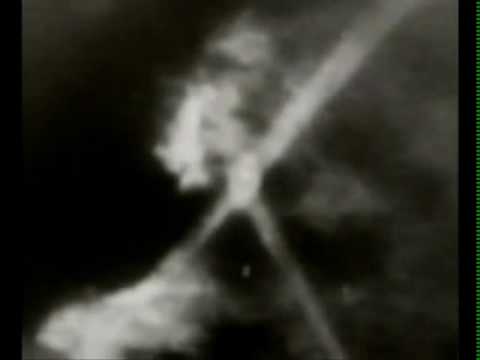 1942 footage and radio report of "Battle of Los Angeles" synchronized to Byron Palmer's detailed account of the UFO incident witnessed by a million people on 26 February in sky over southern California. There were a minimum 1430 artillery rounds fired at the object.
Palmer was an announcer for the Columbia Broadcasting System (CBS) in those days of dominant nationwide radio mass media with television still the embryo.
Note Mr. Palmer's reference to the unidentified flying object as a "craft." Note also Palmer's pronunciation of "Los Angeles" with hard "g" sound (as in "go"). His was typical way of pronouncing city's name at that time and earlier by native and non-native Angelenos alike. In fact, it is closer to original Spanish pronunciation which uses the hard "g." Cf. "Loce Ahng-hail-ais." Using the soft "g" (as in "gentry") in voicing "Los Angeles" is a modern conceit.
After a stint in Army Air Force in the Pacific theatre during WW II, Byron Palmer became a star of Broadway stage, Hollywood film, and television.
This historic record of the 1942 sighting, which triggered the era of official UFO secrecy by U.S. government, speaks for itself. It is presented without distracting musical soundtrack. See links to additional photographs and news accounts below.
Photographic analysis seemingly explodes ad hoc explanations offered from 1942 to date. These include "slow-moving blimp", "Japanese aircraft", "weather balloon", "mass hallucination triggered by war hysteria", and "light reflection".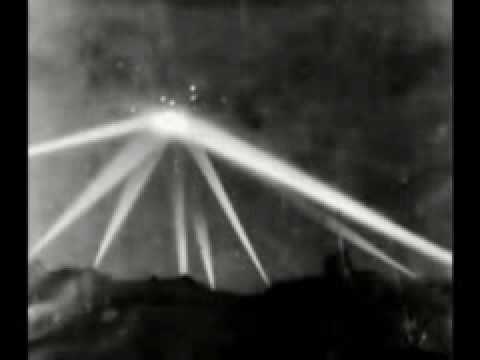 In 1942 American Defence Forces opened fire on an object over Los Angeles – but just what was it?